Our Farm Basket Program

We literally bring the farm to you with our Farm Basket program. Each month you'll get a selection of the freshest local produce for quick pick up in the store or delivered to your door. Basket pickup is during store hours, between the 15th and the 20th of each month. If you'd like it delivered, please check the box below and we'll contact you with details. Feel free to change your basket choice by the 10th of each month. Just email us to let us know.
It's a super-easy way to have the freshest food in your house -- we select it for you, pack it up and drive it on over. Each basket option includes the full store value in produce, plus one or more bonus items. Delivery is extra.
Sign up below, and choose from three options: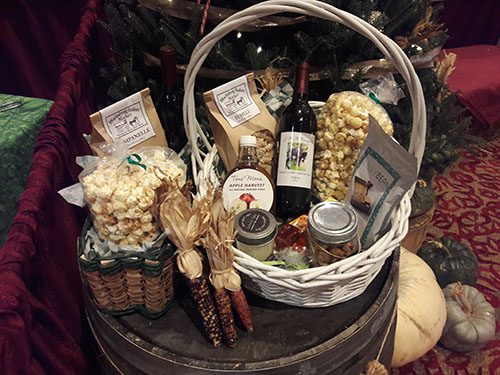 1. Basket of the Month, $35 Five Hethwood Market store items, plus one or more bonus items.
2. Market Special Basket, $40 Includes even more seasonal goodness, plus one or more bonus items.
3. Celebration Basket, $45 This one is for special occasions, with extra quantities for entertaining or celebrating special events. Includes bonus items.